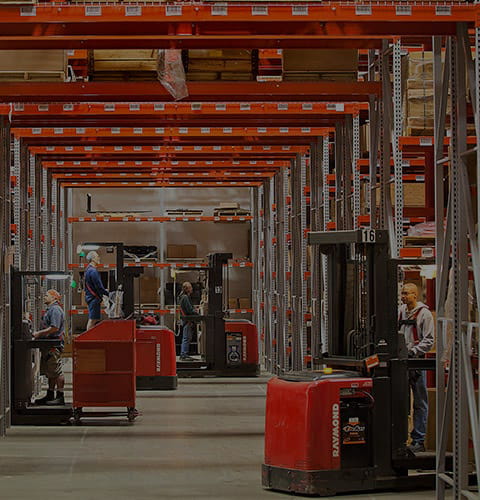 A Full Line of Order Pickers With the Power You Need
The Raymond 5000 Series order pickers deliver exceptional versatility, intuitive handling and easy maintenance. With a broad range of capabilities, these forklifts can adapt to a variety of warehouse environments and are designed to help you run a faster, smoother operation. Choose from 24-volt or 36-volt units with various height and capacity configurations to exceed the needs of your operation.
FIND YOUR NEAREST SALES AND SERVICE CENTER.
Interested in a Raymond Order Picker?
Let us know what you're looking for and a representative from your local Sales & Service Center will be in touch.
You May Also Like: