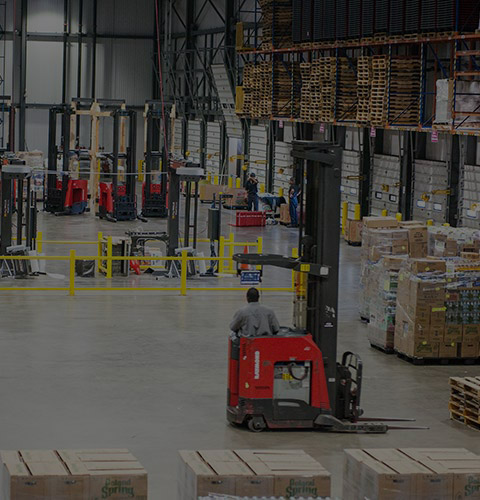 Industry Leading Forklifts & Equipment
For almost a century, Raymond has designed and built the best forklifts in the business. When we introduced the original reach truck in 1954, it was perhaps the most important innovation in forklift design. It revolutionized the material handling industry by being able to work in reduced aisle widths, creating narrow aisle storage and significant space savings.
Today, our innovations in energy savings, ergonomics, and manufacturing quality can be seen across all product lines, from the smallest pallet jack to the largest turret truck, ensuring each forklift is engineered to bring your day-to-day operations to a new level of performance.
As our customers continue to become increasingly overwhelmed by growing space constraints, shrinking budgets and productivity challenges, our big-picture approach and precisely targeted solutions are designed to optimize the resources you already have and grow with your business.
Looking for a used forklift?

For a dependable and flexible equipment solution, Raymond offers a variety of pre-owned forklifts.

View Inventory
Contact Us
Please complete the contact form below to request more information about our complete line of Raymond forklifts, reach trucks and pallet jacks.
You May Also Like: