Warehouse Products and Material Handling Equipment
Material handling equipment and warehouse products are an important part of our end-to-end material handling solutions — from dock equipment and forklift batteries and chargers to pallet racking, mezzanines and modular offices. The right products can help you handle, stack and store more efficiently — and we know that makes a difference in your bottom line.

We're staffed with material handling professionals who can help evaluate your operational needs and recommend the warehouse products and equipment to help you run more efficiently, utilize your facility space more effectively, and maximize your investment.
Raymond offers the SpinGo push-around man lift and Sprint drivable elevated platform as an efficient solution to handling small packages and items outside of one's natural reach in a variety of applications. These aerial lifts provide operators with precise travel while increasing productivity with electric lift functionality that ease routine procedures.

Our Sales and Service Center network specializes in space utilization and warehouse storage solutions to help you improve efficiency and maximize space in your facility. Whether you're looking to make more out of your space, improve material flow in an existing warehouse, or evaluate and install storage products for a new facility, our experienced associates can help.
End-to-End Warehouse Solutions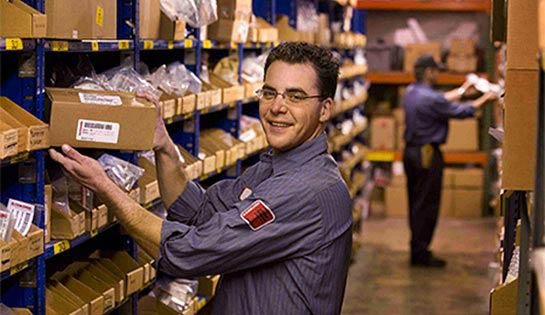 By working closely with our customers, Raymond Sales and Service Centers provide a wide range of material handling equipment and supplies that enhance warehouse efficiency well beyond the effectiveness of our lift trucks alone.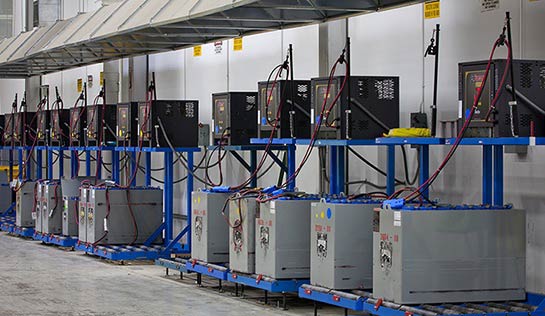 Selecting the right battery and charger system is an important part of getting the most out of your lift trucks. Let us help you identify the right forklift batteries and charging solutions to power your operation shift after shift, year after year.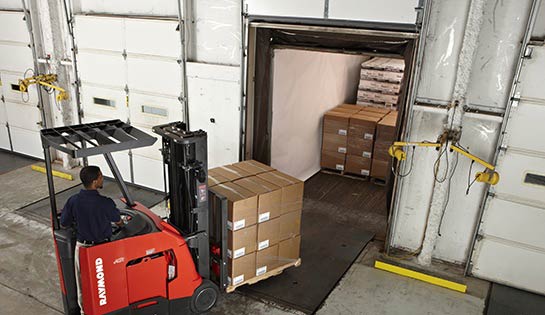 The loading dock is the gateway for product into your warehouse, and we offer a broad range of loading dock and dock door accessories to keep your dock in operation and product moving. Asset management and dock repair services are available as well to help keep downtime and service costs at a minimum.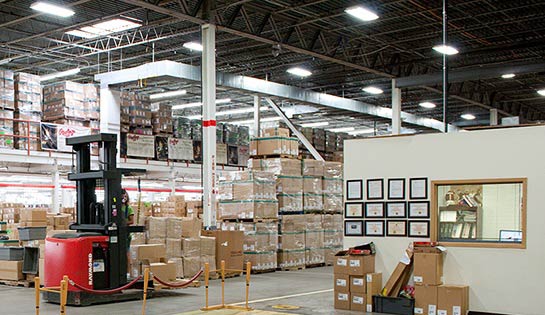 Modular Offices
An in-plant modular office can help to transform unused space into productive work areas. Modular offices are more versatile and less expensive than conventional construction and give you the flexibility to expand or even relocate storage as needed — and they can be installed and ready to use in days.
Consulting Services
From initial consultation to custom-designed solutions to long-term product and operational support, we offer an unmatched depth of warehouse solutions and material handling equipment to meet your specific facility, application and industry requirements. Read more >
Contact Us
Please complete the contact form below and a Raymond Representative will contact you to discuss your request.
Please fix the following errors and resubmit.
You May Also Like: