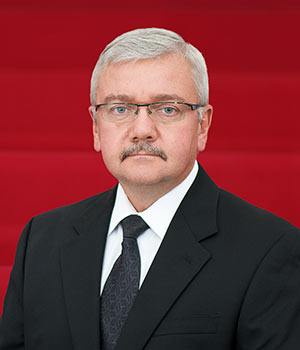 Rick Harrington
Senior Vice President
Operations
Rick Harrington was promoted to senior vice president of operations in 2015. Previously he served as vice president of U.S. manufacturing and vice president and general manager for The Raymond Corporation's Greene, New York operations group.
Harrington joined Raymond in 1983 and has more than 30 years of service. Before joining Raymond, he worked as quality auditor for Universal Instruments Corporation, a circuit board manufacturer in Binghamton, New York.
Harrington holds a bachelor's degree from Empire State College and in 2006 received his MBA from the Binghamton University School of Management.