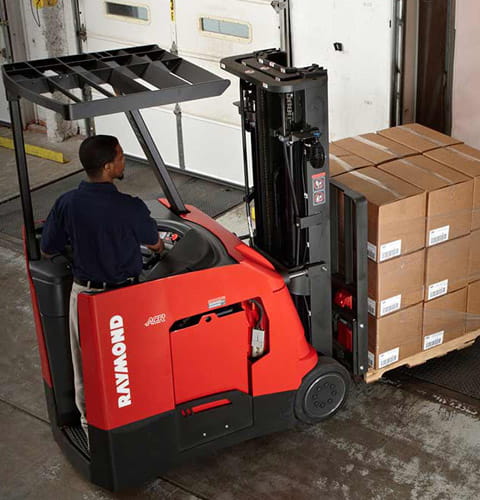 Forklifts That Work With You, Dock to Stock
Raymond stand up and sit down forklifts delivers superior visibility, exceptional ergonomics and unmatched efficiency, making them the best performing counterbalanced forklifts in the industry. Engineered with exclusive features and technologies, these multi-purpose electric lift trucks will help you run a faster and smoother operation while increasing operator confidence and lowering your total cost of ownership.
FIND YOUR NEAREST SALES AND SERVICE CENTER.
Contact Us
Please complete the contact form below and a Raymond Representative will contact you to discuss your request.
Please fix the following errors and resubmit.
You May Also Like: