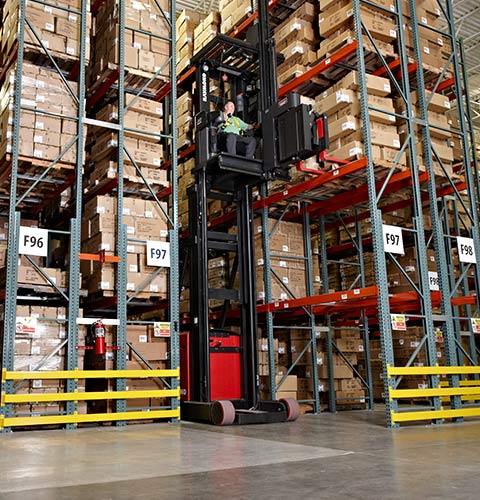 Raymond Turret Trucks - Watch Your Space Multiply
Engineered to maximize usable warehouse space, our turret trucks can potentially triple pallet capacity within your existing warehouse footprint while providing significant cost savings. These trucks are designed with a holistic approach of understanding space constraints and narrow aisle applications. Every swing reach turret truck can be customized to move loads more quickly and efficiently, and enable operators to work smarter, not harder.
FIND YOUR NEAREST SALES AND SERVICE CENTER.
Contact Us
Please complete the contact form below and a Raymond Representative will contact you to discuss your request.
Please fix the following errors and resubmit.
You May Also Like: