Whitepaper: Best Practices for Cost-Effective Vehicle Maintenance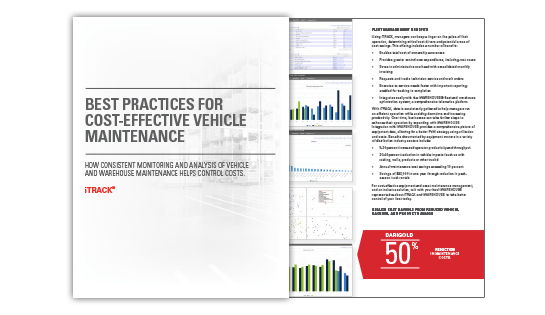 Because of this high demand, optimum equipment productivity and decreased downtime require proactive measures. How can managers and service providers be proactive with equipment and asset maintenance? The answer lies in data collection and analysis.


5 Best Practices to Help Control Costs
Decreasing Downtime, Reducing Cost
Managing Maintenance, Increasing Uptime
Spotlight on iTRACK
Reporting
Fleet Management Benefits
If you're looking for a partner with the tools and experience to help you run better and manage smarter, let's talk.
Submit your information below.