Raymond Expands Pallet Truck Lineup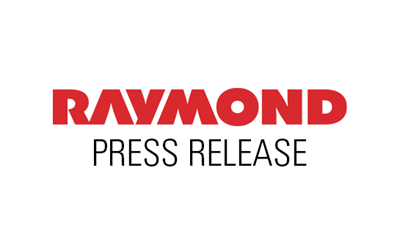 Three new lift trucks offer expanded capabilities, operator comfort and convenience features, and full integration with Raymond® telematics.
GREENE, N.Y., April 4, 2023
— With personnel, time and budgets already stretched to the limits, storage, distribution and e-commerce operations need every advantage they can get to stay competitive. That's why The Raymond Corporation, manufacturer of some of the industry's most advanced material handling equipment, is proud to announce the availability of three new Class III lift trucks, each designed with the capabilities facility and fleet managers need to keep their products and their operations moving smoothly and efficiently.
"Our company was founded on the idea of innovation in material handling, and these new trucks continue that tradition," said Chad Kritzman, Product Manager at The Raymond Corporation. "With class-leading performance, a range of operator comfort and convenience features, available telematics integration and the versatility to take on a variety of material handling tasks and movements, the new Raymond Class III lift trucks are among the most capable we've ever built."
The new Class III offerings from Raymond include:
Raymond® 8810 Side Entry Pallet Truck. Model 8810 brings superior maneuverability, comfort and productivity to a wide range of material handling and low-level order picking applications. With ergonomically designed features and easy access from either side, Model 8810 allows operators to work easier and ride more comfortably.
"The 8810 is an operator-friendly truck that has the performance to match," Kritzman said. "With features like the height-adjustable backrest and control handle, the operator-sensing floor mat, built-in grab handles, and an ergonomic backrest, the 8810 allows the operator to work easily, comfortably and confidently. Plus, forks-first or tractor-first capability makes the 8810 perfect for a wide range of applications, such as dock work, loading and unloading, horizontal transport, low-level picking, cold storage, and more."
Raymond 8530 Rider-Stacker. More economical than traditional standup counterbalanced forklifts and more productive than walkie stackers, Model 8530 offers exceptional versatility and capability. Ideal for horizontal transport, low-level order picking and vertical pallet handling applications, Model 8530 can easily handle floor or first-level loads and can interface with racks and conveyors.
"The 8530 is a quick, smooth-turning truck that allows operators to move more pallets or pick more cases per hour, all with lower energy consumption," Kritzman said. "Pallet handling, order picking, product movement, P&D (pickup & delivery) — the 8530 can do it all."
Raymond 8630 Tow Tractor. Model 8630 is ideal for high-capacity, high-volume transport and batch picking operations. It offers a full 15,000 pounds of towing capacity on flat surfaces to handle more carts and lower the cost per move. At just 33.25 inches wide, Model 8630 can easily work in tight, congested areas. Model 8630 can tow up to 7,500 pounds on up to an 11% grade, providing exceptional performance on ramps.
"With its narrow stance and exceptional towing capacity, the 8630 is purpose-built for heavy-duty applications, especially in confined spaces," Kritzman said. "Plus, operators will love the cushioned backrest, floor mat and knee pad."
Each of these three new Class III lift trucks are available with
Raymond's iWAREHOUSE® telematics
, giving fleet and facility managers the ability to acquire and analyze fleet, asset and workforce data by using a wide range of customizable insights, including fleet sizing, labor efficiency, asset maintenance, and personnel and asset movement.
For more information or to locate an authorized Raymond Solutions and Support Center, visit
www.raymondcorp.com
or call
800-235-7200
.
About The Raymond Corporation
The Raymond Corporation, a Toyota Industries Company, is a leading global provider of best-in-class material handling products and intelligent intralogistics solutions. Built on principles of innovation and continuous improvement for 100 years, Raymond's integrated automation, telematics, virtual reality and advanced energy solutions provide ways to optimize operations and bring warehouse and distribution operations to a new level of performance. Raymond® electric forklift trucks are engineered to achieve increased productivity and efficiency and are designed to provide ecological and economic benefits. Raymond delivers solutions to material handling and logistics markets in North America and globally. Combining operational excellence, award-winning innovation and world-class global customer support, we work together to run better, manage smarter and keep our customers always on. For more information, visit raymondcorp.com and follow us on
Facebook
,
Twitter
,
YouTube
and
LinkedIn
.
####

iWAREHOUSE® and Raymond® are U.S. trademarks of The Raymond Corporation.

©2023 The Raymond Corporation. All rights reserved.