Raymond Introduces Solutions and Support Centers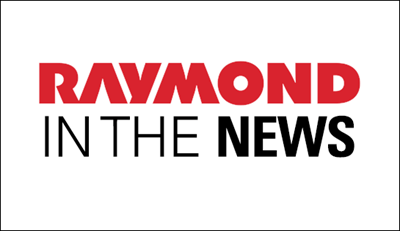 Expansion in expertise and leadership in the industry spurs change in name.
GREENE, N.Y., March 9, 2021 — Raymond is introducing Solutions and Support Centers with 100+ locations across North America. Previously known as Raymond's authorized Sales & Service Centers, Raymond's Solutions and Support Centers are total intralogistics solutions providers offering a broad range of consulting, connected technologies, services, material handling equipment and more to support the ever-growing needs of industry. Solutions and Support Centers are positioned to help keep customers' operations moving forward with an emphasis on fulfilling needs and support through lean management, consultation and maintenance solutions.

"Our Solutions and Support Centers embody our mission to solve customer challenges," said Jim O'Brien, Vice President of Sales for The Raymond Corporation. "The term sales and service center no longer accurately describes the broad range of technology-enabled solutions they provide to our customers, including training, rentals, service, maintenance, telematics, automation and energy solutions."

Raymond Solutions and Support Centers provide a competitive edge for customers and enhance Raymond's solutions-oriented, consultative sales approach, which is designed to build trust with customers and optimize operations. Raymond's innovative products and end-to-end solutions — new and used forklifts, rentals, parts, dock and door equipment, power, storage solutions, automation and conveyor, fleet optimization and training — support customers' ever-evolving needs and better prepare them for the future.

To learn more about The Raymond Corporation, visit www.raymondcorp.com or call 800-235-7200.
####
Raymond® is a U.S. trademark of The Raymond Corporation.
©2021 The Raymond Corporation. All rights reserved.