Raymond Shares Five Insights on Electric and Hybrid Technologies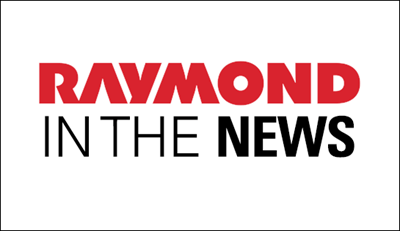 The Raymond Corporation shared insights on electric and hybrid technologies during a panel discussion at The Battery Show in Novi, Michigan, Sept. 16 to 18, 2014.
GREENE, N.Y. — The Raymond Corporation shared insights on electric and hybrid technologies during a panel discussion at The Battery Show in Novi, Michigan, Sept. 16 to 18, 2014. Arlan Purdy, product manager of energy storage systems and emerging technologies for The Raymond Corporation, represented the company on the topic of battery and energy storage applications for off-highway and heavy-duty electric vehicles.

Purdy noted five technology topics, discussed at the trade show, that may be used to power lift trucks of the future:

1. Lead-acid technology evolution. Show participants explored the concept of utilizing new technologies to extend current battery capacities, such as integrated supercapacitors, microstructured lead electrodes and alternative electrode materials (such as carbon).

2. Lithium-ion batteries. A range of different lithium battery designs are available from various vendors that attended the show. These batteries are not available for lift trucks but are in use for other applications. New lithium battery designs are being explored, such as silicon or carbon electrodes. Lift truck applications may have different requirements, such as lower voltage or higher peak currents than existing motive power applications.

3. New battery technologies. New battery technologies often include control systems to keep the battery in ideal working condition for longer periods of time. In some cases, batteries can shut down if misused or pushed too hard.

4. Application matters just as much as the battery. Many applications value batteries that are relatively lightweight. However, in many current lift truck applications, the batteries are part of the counterweight.

5. Beyond material handling, batteries are crucial to green energy. As solar and wind power are heavily weather-dependent, energy storage may benefit these applications. There are pilot energy storage facilities in place around the country and the world today.

"At Raymond, we've used batteries to power our electric lift trucks for more than 60 years," Purdy said. "We are excited to see this technology advancing and to be a part of the conversation. We look forward to further advancements in energy storage that may benefit our customers' operational efficiencies, as well as their bottom line."

This is the second consecutive year Raymond has presented at The Battery Show.

For more information on Raymond or to locate a Raymond authorized Sales & Service Center, visit www.raymondcorp.com or call 800-235-7200.

The Raymond Corporation is a global provider of unmatched material handling technology, expertise and support to increase productivity and cost-efficiency. Designed with ecological and economical benefits in mind, Raymond® lift trucks are engineered to achieve higher performance and increase efficiency. Raymond offers a full line of manual and electric lift trucks — including pallet trucks, walkie stackers, counterbalanced trucks, reach trucks, orderpickers and turret trucks — and iWAREHOUSE®, complete with

iWAREHOUSE Essential™ and iWAREHOUSE Enterprise™, to manage lift truck fleets, labor efficiencies and warehouses. Additionally, flexible automation solutions and industry-leading consultation from Raymond further enhance warehouse processes and streamline material handling practices.

iWAREHOUSE®, iWAREHOUSE Enterprise™, iWAREHOUSE Essential™ and Raymond® are U.S. trademarks of The Raymond Corporation.

©2014 The Raymond Corporation. All rights reserved.