Raymond Appoints New Positions to Support Growth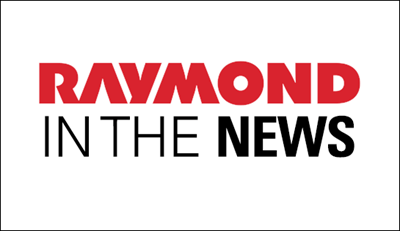 Raymond appoints new positions to support current and future growth.
GREENE, N.Y. — To support the current and future growth of The Raymond Corporation, there have been multiple new appointments in the organization:
Lou Callea is appointed vice president and general counsel for Raymond. Callea will manage all strategic and day-to-day operations within the legal department. Callea previously was general counsel for the legal department.
Eric Heitmann is appointed vice president, engineering for Raymond. Heitmann will have responsibility for product development, manufacturing engineering, Systems & Advanced Engineering, test engineering and product engineering. Heitmann previously was director of product development engineering.
Dan Klassen is appointed vice president, Quality & Program Management for Raymond. Klassen will assume responsibility for the quality organization and the program management office. Klassen previously was the director of Muscatine operations in Muscatine, Iowa.
Dave Norton is appointed vice president, customer solutions for Raymond. Norton will have responsibility for custom engineering, sales engineering, field service, training and the customer care managers. Norton also will oversee the product management group on an interim basis. Norton previously was director of product and manufacturing engineering.
"Raymond has experienced a record period of employment expansion and market share improvement," says Tim Combs, executive vice president of sales and marketing for Raymond. "These organizational changes will enhance our customer responsiveness and further strengthen our executive leadership team."
For more information on The Raymond Corporation, visit www.raymondcorp.com or call 800-235-7200.
The Raymond Corporation is a global provider of unmatched material handling technology, expertise and support to increase productivity and cost-efficiency. Designed with ecological and economical benefits in mind, Raymond® lift trucks are engineered to achieve higher performance and increase efficiency. Raymond offers a full line of manual and electric lift trucks — including pallet trucks, walkie stackers, counterbalanced trucks, reach trucks, orderpickers and turret trucks — and iWAREHOUSE®, complete with iWAREHOUSE Essential™ and iWAREHOUSE Enterprise™, to manage lift truck fleets, labor efficiencies and warehouses. Additionally, flexible automation solutions, customized financing options and industry-leading consultation from Raymond further enhance warehouse processes and streamline material handling practices.
©2012 The Raymond Corporation. All rights reserved.
Publisher note - Send reader responses to:
The Raymond Corporation
Attn: Elizabeth Buza
South Canal Street
P.O. Box 130
Greene, NY 13778-0130
Fax: 607-656-9005
[email protected]