Leading Material Handling Companies Showcase High-tech Warehouse Simulation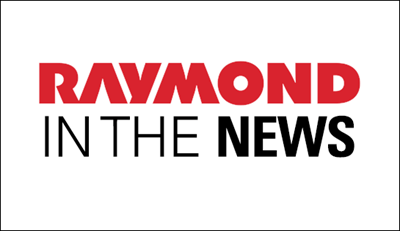 To see how state-of-the art material handling equipment operates in a realistic environment, supply chain management and material handling professionals typically have to visit a warehouse or distribution center.
GREENE, N.Y. — To see how state-of-the art material handling equipment operates in a realistic environment, supply chain management and material handling professionals typically have to visit a warehouse or distribution center. At this year's Council of Supply Chain Management Professionals (CSCMP) Annual Global Conference (Sept. 26 to 29), attendees will have the unique opportunity to see equipment in action at the Supply Chain of the Future Lab. Leading material handling equipment manufacturers CHEP Equipment Pooling Systems, Frazier Industrial, The Raymond Corporation and Vocollect, Inc., will collaborate in a demonstration of their latest equipment and technologies in a real-application simulation.
CHEP
CHEP will demonstrate Portfolio+Plus, an innovative customer-facing online tool that optimizes pallet pool management and administration. The latest upgrades to Portfolio+Plus — which make it easier for users to submit service requests, perform online corrections and reconciliation, and generate reports — were a direct result of customer feedback. CHEP also will promote its commitment to environmental stewardship by confirming the sustainability credentials of its pallet pooling solution. A life cycle inventory (LCI) analysis conducted in 2009 shows the CHEP system creates significantly less solid waste, requires less total energy and reduces more greenhouse gas emissions than other common shipping platform solutions, including pooled plastic pallets and limited-use white wood pallets.
Frazier
Frazier will highlight a variety of structural steel storage rack systems, including selective rack, push-back rack, carton flow and pallet flow systems. The simulation will include a demonstration of Frazier's new SelecDeck® Carton Flow System and Ergo Beam® — both of which were developed specifically to improve orderpicking productivity. SelecDeck eliminates concerns like carton hang-ups or long delays for system reprofiling, making it easy to retrofit either structural or roll-formed systems without replacing existing shelf beams. The ergonomically designed Ergo Beam makes case picking easier and helps to increase pick rates by providing easier access to hard-to-reach cartons and pallet locations.
Raymond
The iWarehouse® fleet optimization system, green fork-tip laser and Vantage Point® System from Raymond will be installed on seven Raymond® lift trucks in the simulation. The new Model 4250 stand-up counterbalanced lift truck, along with two Reach-Fork® trucks, a Deep-Reach® truck, a Swing-Reach® truck and two pallet trucks, will move pallets through narrow aisles and demonstrate capabilities in the various types of racking systems. Pallet handling accuracy will be aided by the fork-tip laser and the Vantage Point System, a color imaging system for easy pallet tag identification in high racking. Raymond representatives will show how operators interact with the iWarehouse monitor mounted on the lift trucks, while fleet data is transmitted to Raymond's booth in real time and analyzed using the iWarehouse Gateway™.
Vocollect
The Vocollect® voice-enabled solution helps companies increase warehouse productivity, accuracy and product traceability. During the Supply Chain of the Future Lab, vehicle operators will employ a hands-free and eyes-free voice-centric solution from Vocollect to demonstrate a paperless solution for put-away and replenishment, and case pick-to-pallet. Vocollect will demonstrate its soon-to-be-announced Vehicle Mount Voice Solution (mounted on Raymond Reach-Fork and pallet trucks), which can be directly powered from a lift truck or pallet truck power supply or through using the battery source from the Vocollect mobile computing appliance. The company also will show solutions for pick-to-tote for store replenishment. Vocollect solutions seamlessly integrate with virtually all warehouse management systems and ERP, including SAP.
Supply Chain of the Future
The Supply Chain of the Future Lab will run Sept. 26 to 28, 2010, at the CSCMP Conference at the San Diego Convention Center in San Diego.
About the Collaborators
CHEP is the global leader in pallet and container pooling services, serving many of the world's largest companies. The company has more than 7,000 employees supporting more than 345,000 customer locations in 45 countries. Combining superior technology and an asset base of more than 300 million pallets and containers, CHEP offers its customers exceptional value, a platform that enables reduction in customer product damage, and an environmentally sustainable logistical solution. Supply chains served include consumer goods, produce, beverage and the automotive industry. With global partners that include Procter & Gamble, SYSCO, Kellogg's, Kraft, Nestle, Ford and GM, CHEP is known for Handling the World's Most Important Products. Everyday. For more information about CHEP, visit www.chep.com.
Frazier Industrial is the largest producer of structural steel pallet rack systems in North America, with 10 manufacturing plants located throughout the United States, Mexico and Canada. Frazier's rack systems are quickly recognized for durability and custom-engineered design. From standard pallet rack to complex pick-to-belt modules and AS/RS installations, Frazier's expert team of engineers will help each customer design the best, most cost-effective material handling solution. All pallet rack systems are manufactured using 100% hot-rolled structural steel, the most durable and abuse-resistant material available. For more information, visit www.frazier.com or call (800) 614-4162.
The Raymond Corporation is a global provider of material handling solutions that improve space utilization and productivity, with lower cost of operation and greater operator acceptance. Raymond offers the iWarehouse system, an enterprise fleet optimization solution for warehouse and distribution center managers to collect and analyze real-time lift truck data to maximize fleet productivity and reduce costs. High-performance, reliable, ergonomically designed Raymond lift trucks range from a full line of manual and electric pallet trucks and walkie stackers to counterbalanced trucks, Reach-Fork trucks, orderpickers and dual-purpose (pallet handling/case picking) Swing-Reach trucks. For more information on The Raymond Corporation or to locate a Raymond Solutions and Support Center, visit www.raymondcorp.com or call (800) 235-7200.
Vocollect, Inc., is the number one provider of voice-centric solutions for mobile workers worldwide, helping customers achieve a higher level of business performance through voice. Every day Vocollect enables over 300,000 workers worldwide to distribute more than $3 billion dollars' worth of goods from distribution centers and warehouses to customer locations. A global team of over 2,000 supply chain reseller and channel partner experts supports Vocollect Voice® offerings in 60 countries and in 36 languages. Vocollect VoiceWorld Suite™ integrates with all major WMS and ERP systems, including SAP, and supports the industry's leading mobile computing devices. For more information, visit <a href="http://www.vocollect.com>www.vocollect.com.
Above. And beyond.®, Deep-Reach®, iWarehouse Gateway™, iWarehouse®, Raymond®, Reach-Fork®, Swing-Reach®, and Vantage Point® are U.S. trademarks of The Raymond Corporation.
Vocollect®, Vocollect Voice®, and Vocollect VoiceWorld Suite™ are trademarks of Vocollect, Inc. All rights reserved.
Ergo Beam®, Frazier®, and SelecDeck® are U.S. trademarks of Frazier Industrial Company.
©2010 The Raymond Corporation. All rights reserved.
Publisher note - Send reader responses to:
The Raymond Corporation
Attn: Elizabeth Buza
South Canal Street
P.O. Box 130
Greene, NY 13778-0130
Fax: 607-656-9005
[email protected]