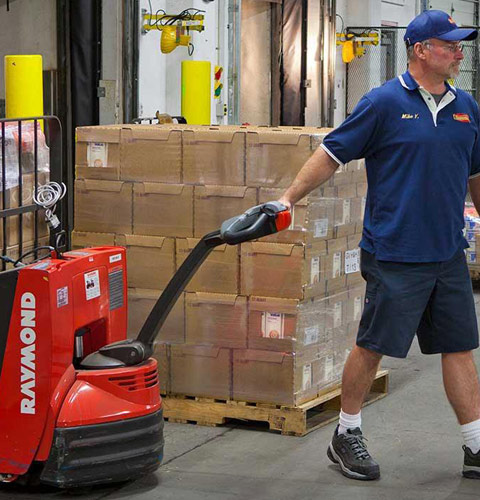 Raymond Electric Pallet Jacks
Raymond offers a full line of durable pallet trucks for sale and pallet jack rentals to meet your delivery, order picking, and horizontal transport needs. Whether you're looking for a rider pallet jack or a walkie powered pallet jack, our trucks are designed to withstand the harshest applications, year after year.
Interested in a Raymond Electric Pallet Jack?
A representative from your local Solutions and Support Center will use the information you provide below to develop the best solution for you.
You May Also Like: