Our Powerful, Multi-Purpose Forklift Gets Every Job Done.

The Raymond 4750 4-Wheel Sit-Down Counterbalanced truck can do a variety of tasks. This powerful, multi-purpose electric forklift is designed to work as a stand-alone solution or as part of an integrated material handling fleet, helping operators move products throughout any warehouse. Packed with exclusive technology, innovative features, and specialized options to boost efficiency, you can see how this truck doesn't just get the job done. It gets every job done.
Key Features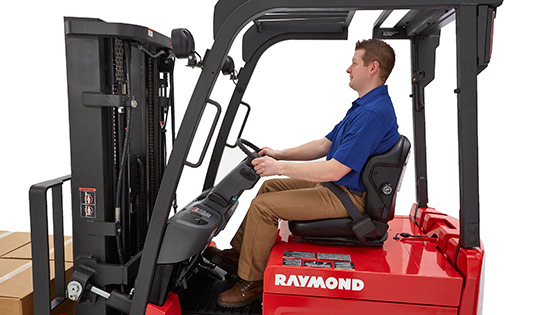 ERGONOMICS
An easy-on, easy-off treaded and lower height step, spacious operator compartment and full-suspension seat with lumbar and tilt adjustments enhance operator comfort and productivity.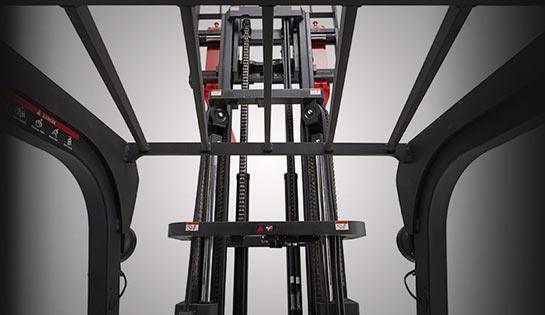 VISIBILITY
The open view mast with integral sideshift allows this dock-to-stock forklift truck to perform in various types of racking and with multiple attachment capabilities.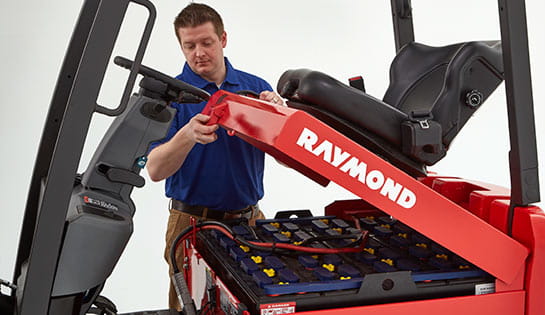 MAINTAINABILITY
Our onboard diagnostics, AC drive and lift motors, and convenient battery hood and removal deliver more uptime and lower maintenance costs.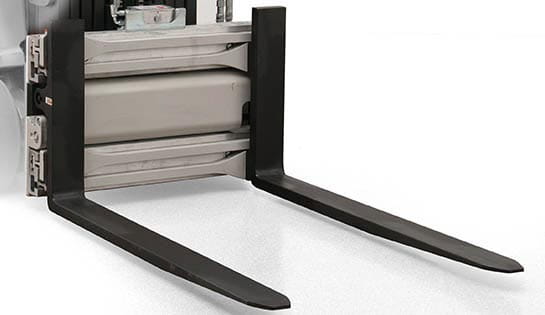 VERSATILITY
Specialized load handling attachments such as carton clamps, fork positioners, and slipsheets can be added to handle your load requirements.
Truck Specifications

With its low height, the 4750 sit down forklift excels in trailer and container loading and unloading in a variety of applications – such as working on docks, ramps, long-distance transport and tight manufacturing spaces.

Raymond 4750 Sit-Down Counterbalanced

Voltage

36V & 48V

Capacity

4,000 - 6,000 lbs

Height: 3-stage mast

233 in.

Height: 4-stage mast

278 in.

Travel speed (unloaded)

*based on truck capacity
Contact Us
Please complete the form below to be contacted by a sales representative with more information on the new Raymond 4750 sit down forklift.
Please fix the following errors and resubmit.
You May Also Like: