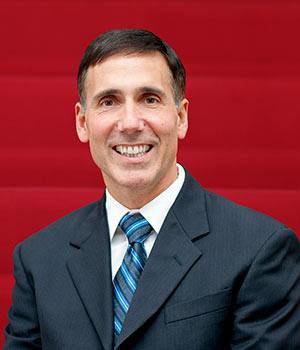 Stephen E. VanNostrand
Executive Vice President
Administration
Steve VanNostrand is executive vice president of human resources for The Raymond Corporation, with executive responsibility for human resources and related departments. He also serves as the chief human resources officer for Toyota Material Handling North America. He joined Raymond in 2001, bringing with him 15 years of global human resources management experience.
Prior to joining Raymond, VanNostrand was human resources director for the telematics and multimedia division at Visteon Corporation, a global automotive supplier. He also held a variety of leadership positions within Ford Motor Company.
VanNostrand has served as board chairperson and Human Resources Subcommittee chairperson for the American Red Cross, Southern Tier Chapter. He also is a board member for the Stillwater Residential Treatment Facility in Chenango Forks, New York, and The Raymond Foundation, in Greene, New York.
VanNostrand holds a master's degree in labor and industrial relations from Michigan State University and a bachelor's degree from the State University of New York at Oswego.