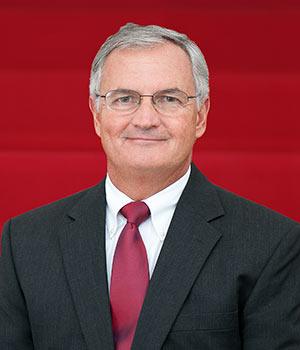 Patrick J. McManus
Vice President
Distribution Development
Patrick J. McManus is vice president of distribution development for The Raymond Corporation, responsible for supporting the company's extensive dealer network.
McManus joined Raymond in 1980 and has held a variety of leadership positions including president of The Raymond Leasing Corporation and treasurer of Raymond.
McManus holds a Bachelor of Science degree from St. Bonaventure University in Olean, New York, and serves as a finance committee member for St. Patrick's Church in Binghamton, New York and as treasurer for The Raymond Foundation in Greene, New York.