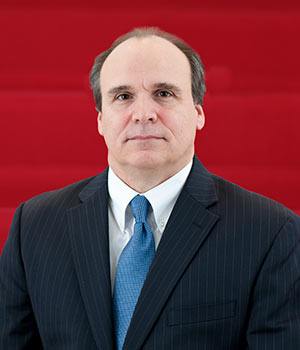 Lou Callea
Vice President
General Counsel
Lou Callea is vice president and general counsel of The Raymond Corporation. In this role, Callea manages the strategic and day-to-day operations of the Raymond legal department and oversees governmental affairs.

Prior to joining Raymond in 1997, Callea was a Partner with the law firm Hinman Howard & Kattell. He began his legal career as a law clerk for a New York State Supreme Court justice.
Callea has served as a director for a number of area nonprofit corporations and currently serves in that capacity for Development Chenango Corporation and as a member of St. Paul's Roman Catholic Church Parish Council. Callea also serves as a member of U.S. Rep. Richard Hanna's U.S. Service Academy Selection Committee for the 22nd Congressional District.
Callea has a Juris Doctor from Union University Albany Law School and a Bachelor of Arts in legal studies and political science from the University at Buffalo.