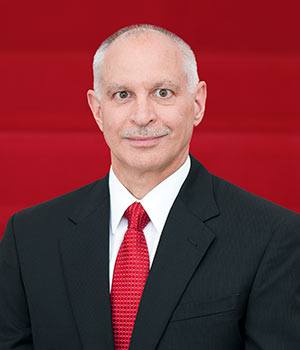 John Everts
Vice President
Finance
John Everts is vice president of finance for The Raymond Corporation.
His responsibilities include internal and external financial reporting, income taxes, budgeting and treasury functions, coordinating these activities with Raymond's parent company, Toyota Industries Corporation in Japan. In addition, Everts is an officer and/or director of several Raymond subsidiaries and Solutions and Support Centers and serves on the Administrative Committee for the Raymond benefit plans.
Prior to joining Raymond in 1990, Everts worked for the international accounting firm of Ernst & Young LLP, working with clients of several other public and private companies in a variety of industries.
Everts is a certified public accountant, member of the American Institute of Certified Public Accountants and holds a degree from Clarkson University in Potsdam, New York.