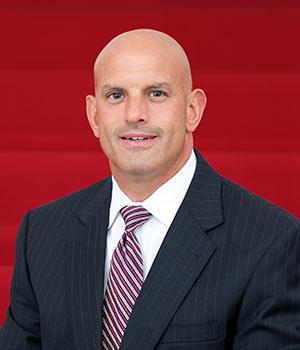 Jim O'Brien
Vice President
Sales
Jim O'Brien was promoted to vice president of Sales for The Raymond Corporation in 2020. In this role, O'Brien leads all sales functions, including National, International, Governmental and other key accounts. He also oversees all iWAREHOUSE Technology products, the Lift-Rite product line, and Consulting/Third-Party logistics partnerships.
Since joining Raymond in 1994 as the manager of Raymond Electronics, O'Brien has held a variety of executive positions, including vice president of Raymond Leasing Corporation, vice president of iWAREHOUSE Solutions, vice president of aftermarket sales and operations, vice president of quality as well as management positions in operations, engineering, and National Accounts. Before joining Raymond, O'Brien worked for General Electric/Lockheed Martin in manufacturing, project and program management.
O'Brien has a bachelor's degree in electrical engineering from Clarkson University in Potsdam, New York, and holds a master's degree in engineering management from Drexel University in Philadelphia, Pennsylvania.